Haslam Race School Videos
Honda CBR125 / Honda CBR300R / Honda CB500 / Honda CBR650R / Honda CBR1000RR-SP FIreblade
All our courses are based at Donington Park, either around the Donington Park Grand Prix Circuit which combines high speed straights, sweeping changes of direction, elevation changes and technical sections which test even the most experienced of riders or using the open spaces of Paddock 2 for safe learner and novice training.
Fully inclusive prices
Helmet, leathers, gloves & boots
Fully comprehensive Insurance
Personal accident insurance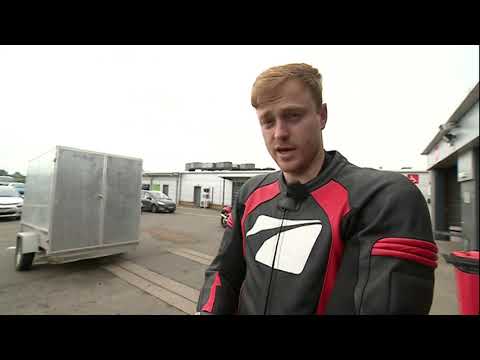 The BBC at Honda Ron Haslam Race School
As part of the World Superbike build up BBC East Midlands visited the Honda Ron Haslam Race School at Donington Park
There's no better way to sample Donington Park for the first time than on the back of Ron Haslam's Honda CBR1000RR-SP Fireblade and that is just what the BBC's baptism to bike racing decided on at last weeks racing school.
Although now retired from racing, Ron keeps his hand in with some personal tuition and his occasional, and legendary, two-up pillion rides, complete with tank mounted grab handle!
The Racing School is open to anyone, whatever their motorcycle riding experience, weekly throughout the season from April to October. With a full fleet of Honda motorcycles and all the kit, you just need to book in advance and turn up at the right time and then we look after the rest.
In the safety of the racing paddock we can teach you to ride a 'bike or for those with riding experience the Donington Park Grand Prix circuit awaits with Honda CBR's of all sizes from 125 to 1000cc, combined with two-to-one and one-to-one instruction - its the best and safest way to learn track riding skills.
See above for our course dates and availability.
View Video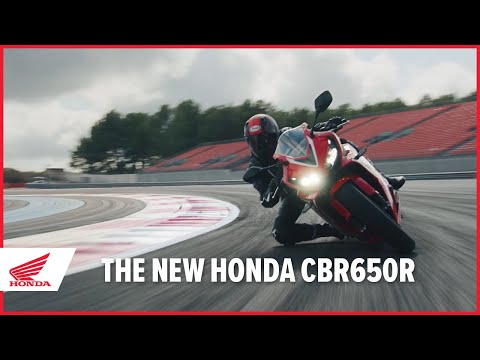 Honda CBR650R: Putting The Extra 'R' Into CBR
For both Premier and PremierPlus 2019, experience the HONDA CBR650R at Donington Park this season.
One quick glance gives away its true purpose – from headlight to taillight it looks agile and fast. The CBR650F just can't hide its desire to perform and will take riding enjoyment to a level you never thought possible. It can provide you with comfortable, everyday performance when you want it, but you'll also find this free-revving bike is eager to satisfy the irresistible urge to just let it go on an empty, open road.
View Video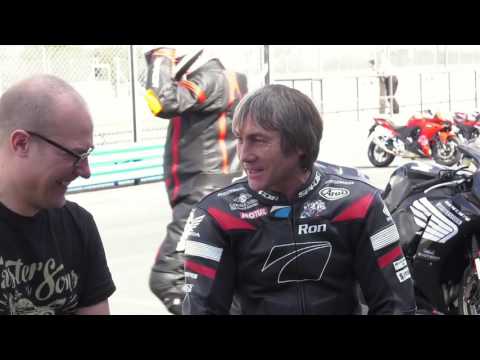 Two Decades of Tuition
Ron and 20 years of running the race school and his love of riding bikes
The school has been helping people get up to speed on track for 20 years, and it's still going strong. Ron talks about his approach to running the school and what people can expect from a day out with him and his team.
View Video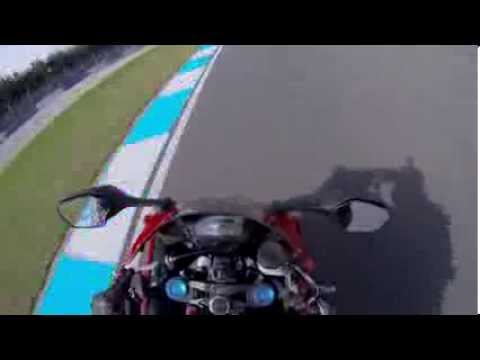 Onboard at Donington Park
On-Board school CBR600RR lap at Donington Park
You can ride Donington Park on one of the Honda Ron Haslam Race Schools Honda CBR600RR's or CBR1000RR Fireblades, all kit provided.
View Video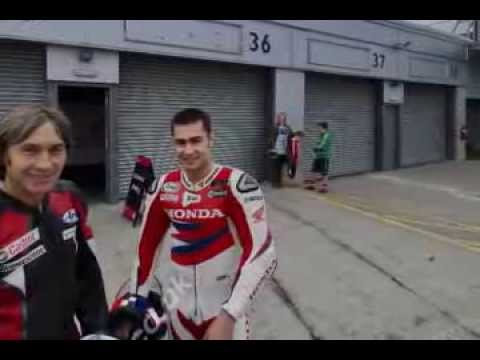 Donington Park Pitlane
Panorama of Ron & Leon in the Pits at Donington
Ron and Leon in the busy Donington Park pit lane at the Honda Ron Haslam Race School. The CBR600RR Premiers are all ready for their next track session. Visit www.360panorama.co.uk/portfolio/superbikes/ to view the full Panorama.
View Video